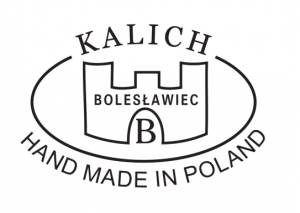 Firma została założona 2001 r. przez Jacka Kalich i jego żonę Weronikę. Początkowo mieściła się we wsi Czerna. W 2014 r. produkcję przeniesiono do nowej siedziby przy ul. Hutniczej w Bolesławcu, gdzie urządzono nowoczesny zakład, który obecnie zatrudnia 27 pracowników. W produkcji firma ma ponad 430 form – zestawy stołowe (śniadaniowe, obiadowe, kawowe), artykuły kuchenne i dekoracyjne. Wizytówką firmy są bogato zdobione dekoracje artystyczne, często projektowane w seriach limitowanych.
W zakładzie opracowanych zostało 540 dekoracji stempelkowych i malatur o kwiatowych wzorach. Aktualnie używanych jest: 50 artystycznych, 80 unikatowych i 20 podstawowych wzorów.
Ceramika Bolesławiecka Kalich oraz ich główny przedstawiciel handlowy na USA – firma Lidia's Polish Pottery prezentują swoje produkty na wielu targach i wystawach oraz przedsięwzięciach o zasięgu międzynarodowym i regionalnym: The Atlanta International Gift & Home Furnishings Market w Nowym Jorku, Las Vegas Market, Seattle Gift Show, TV- QVC, w Muzeum Cranberry, Statue Of Liberty (Statua Wolności). Ponadto brała udział w Targach Branżowych Vitrel w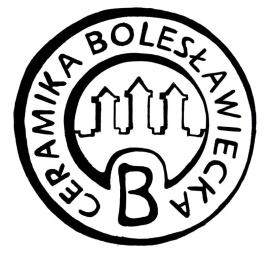 Mikołajkach, Targach w Českiej Lípie, Bolesławieckim Święcie Ceramiki, Targach Bożonarodzeniowych w Warszawie, Festiwalu Haftu Koronki i Rękodzieła w Łodzi, gdzie w 2008 r. otrzymała wyróżnienie w konkursie dla wystawców za aranżacje stoiska z ceramiką oraz wyróżnienie za zestaw łazienkowy retro. W 2010 r. zdobyła 2 nagrodę za produkt regionalny na wystawie "Produkty i Pamiątki Regionalne – Najefektywniejsze Środki Promocji Regionu", połączonej z targami turystycznymi Euroregion TOUR 2010 w Jabloncu nad Nysą.
Firma współpracuje z katalogiem Uno Alla Volta, który sprowadza do USA wyjątkowe unikalne ręcznie produkowane arcydzieła z całego świata. Poza USA swoje wyroby zakład eksportuje do Japonii, Korei Południowej, Francji, Niemiec, Kanady, Czech, Wielkiej Brytanii, do Chin i na Tajwan. Firma należy do Bolesławieckiego Bractwa Ceramicznego.
---
Ceramika Bolesławiecka Kalich
Hutnicza 6a , 59-700 Bolesławiec, tel.: +48 75 736 34 34, +48 502 405 774, e-mail: ceramika@ceramikakalich.pl, www.ceramikakalich.pl