Zakłady Ceramiczne "BOLESŁAWIEC" Sp. z o.o. rozpoczęły działalność w 1946 r. w oparciu o zaplecze przedwojennej wytwórni Reinhold & Co. mieszącej się przy ul. Górne Młyny. Do uruchomienia produkcji przyczynił się krakowski artysta-ceramik, profesor Tadeusz Szafran. Fabryka funkcjonowała w ramach Bolesławieckich Zakładów Garncarsko-Ceramicznych, a w 1964 r. weszła w skład Bolesławieckich Zakładów Ceramicznych Przemysłu Terenowego. W 1980 r. wyodrębniły się z nich Zakłady Ceramiczne "Bolesławiec". Obecnie zakład mieści się przy ul. Kościuszki 11. Zatrudnio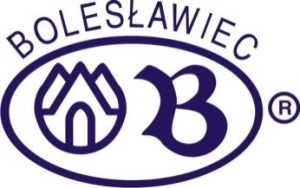 nych jest tu 463 osób. Prezesem Zarządu firmy jest Wiesław Ogrodnik.
W ofercie firmy jest ponad 1000 wzorów kształtów naczyń, w tym w bieżącej produkcji około 800. Co roku projektowanych jest około 40 nowych form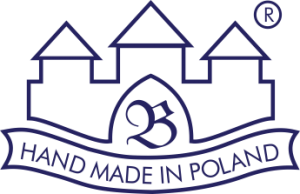 .
Wśród osób, które stworzyły obecny styl wzornictwa Zakładów najważniejsza niewątpliwie jest Janina Bany-Kozłowska od 1974 główny projektant, autor większości oferowanych obecnie wzorów.
Twórcą wielu nowoczesnych i bardzo popularnych kształtów jest także Barbara Kozłowska-Trojnar.
Obecnie wytwarzany asortyment obejmuje przede wszystkim naczynia użytkowe, m.in.: filiżanki, kubki, czajniki, dzbanki, talerze i talerzyki, miski, czarki i salaterki. Ponadto firma produkuje elementy wystroju wnętrz, np. wazony, zegary czy plastykę figuralną. Wykonywane są tu także akcesoria kuchenne, m.in: chlebaki, pojemniki, deski do krojenia, łyżki, czy elementy wyposażenia łazienki np.: umywalki i przybory toaletowe. Wizytówką firmy są zestawy "Kawowo-herbaciany "Alicja" i "Obiadowy "Alicja" oraz komplety półmisków i misek.
Dekoracje projektowane i opracowywane są przez projektantów zdobin z działu wzornictwa pod kierownictwem Danuty Amborskiej. Aktualna oferta obejmuje łącznie około 1800 wzorów dekoracji klasycznych, o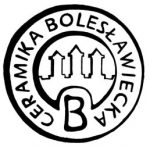 podwyższonym standardzie, unikatowych i ekskluzywnych). W ciągu roku powstaje od 100 do 150 nowych propozycji wzorniczych nowych zdobin. Są to różnorodne kompozycje od bardzo prostych, tradycyjnych układów typu: pawie oczka, kropki i kreski, aż po bardzo bogate dekoracje kwiatowe oraz skomplikowane, misterne wzory. Dominuje odcień kobaltowy, tradycyjnie kojarzony z bolesławiecką ceramiką. Wśród dekoracji występują jednak również inne kolory: stonowane odcienie brązu i zieleni, czerń, oraz wyraziste czerwienie, żółcienie lub pomarańcze. Najnowsze propozycje dekoracji to wprowadzenie bieli, dzięki której uzyskuje się bardziej kontrastowe zestawienia z innymi kolorami. Część wyrobów kryta jest jednobarwnymi lub odpowiednio dobranymi kompozycjami szkliw. Charakterystyczną dla zakładu dekoracją jest wzór 166A w kolorze kobaltu, wykonywany przy pomocy stempli z motywem kółka i kwiatka. Ponadto dużym zainteresowaniem cieszą się naczynia w dekoracji stempelkowej DU60 utrzymanej w tonacji zieleni, natomiast w grupie dekoracji artystycznych – malowana pędzlem Art149 z motywami kwiatowymi i motylami.
Naczynia eksportowane są do takich krajów europejskich jak Austria, Czechy, Niemcy, Dania, Estonia, Finlandia, Francja, Wielka Brytania, Węgry, Włochy, Holandia, Szwecja, Szwajcaria, Islandia, Rosja, Irlandia i Słowacja, a także do Kanady, USA, Australii i Nowej Zelandii oraz do krajów Azji – Tajwanu, Japonii, Korei Południowej i Kazachstanu.
Wyroby firmy cieszą się dużym uznaniem i zdobyły wiele nagród i wyróżnień:
– "Wzór Roku 1983", nagroda Centrali Handlu Zagranicznego "Minex" na Międzynarodowych Targach Poznańskich, 1983 r.
– I nagroda Zrzeszenia Producentów Ceramiki, Wałbrzych 1983 r. i 1985 r.
– II nagroda Ogólnopolskiego Biennale Ceramiki Artystycznej, Wałbrzych, 1987 r.
– Srebrny Krzyż Zasługi dla Projektantki Janiny Bany Kozłowskiej, 1986 r.
– dyplom V Międzynarodowego Triennale Ceramiki, Sopot, 1991 r.
– "Wzór Roku 1996", nagroda Ministra Gospodarki, 1997 r.
– Złoty Medal Międzynarodowych Targów Poznańskich "Domexpo" 1996 r., 1999 r.
– "Dobry Wzór", Instytut Wzornictwa Przemysłowego, Warszawa 1996 r., 1999 r., 2000 r., 2001 r., 2005 r.
– wyróżnienie w Ogólnopolskim Plebiscycie Czytelników Słowa Polskiego "Polskie jest dobre" Wrocław, 1995 r. i 1996 r.
– Dolnośląski Klucz Sukcesu dla Zakładów Ceramicznych "Bolesławiec" – najlepszej dolnośląskiej firmy produkcyjna, zatrudniająca powyżej 250 osób, 2002 r.
– "Hit Publiczności" – "Polagra – Farm" Poznań 2014 – za garnki ceramiczne oraz kolekcję donic, 2004 r.
– "Laur Konsumenta 2015" za produkt "Zestawy stołowe", 2005 r.
– "Dobry Wzór", Instytut Wzornictwa Przemysłowego za Zestaw Całodzienny "Ptak" w dekoracji DU60, 2005 r.
– "Hit Polish Produkt 2005", Polish American Chamber of Commerce w Chicago, 2005 r.
– Nagroda za najlepszy Wyrób prezentowany na XL Krakowskich Targach Budownictwa "Jesień 2012" za umywalkę ceramiczną nablatową, Kraków 2012 r.
– Najlepszy Produkt EuroGastro 2013 na XVII Międzynarodowych Targach Gastronomicznych nagrodę, za zestaw garnków ceramicznych, talerze do pizzy, zestaw herbaciany, Warszawa, 2013 r.
– Nagroda Honorowa Prezydenta Miasta Bolesławiec za promocję miasta dla Projektantki Janiny Bany Kozłowskiej, Bolesławiec, 2014 r
– Wybitny Eksporter Roku 2015 – Stowarzyszenie Eksporterów Polskich, 2015 r. – Tytuł Honorowego Obywatela Miasta Bolesławiec dla Projektantki Janiny Bany-Kozłowskiej, 2015 r.
– Srebrny Medal "Zasłużony Kulturze Gloria Artis" dla Projektantki Janiny Bany-Kozłowskiej nadany przez Ministra Kultury i Dziedzictwa Narodowego, 2015 r.
– 2016, Wyróżnienie Honorowe w StandOUT w konkursie na najciekawsze stoisko – Targi Ambiente we Frankfurcie, 2016 r.
– ORZEŁ EKSPORTU w województwie dolnośląskim w kategorii Eksportowy Produkt oraz OSOBOWOŚĆ EKSPORTU, Wrocław, 2016 r.
Wyroby firmy są wysoko cenione za jakość i wzornictwo. Ceramika ZC "BOLESŁAWIEC" była prezentowana na wielu wystawach organizowanych w muzeach, galeriach i instytucjach na terenie całej Polski oraz za granicą, m.in. w: Muzeum Architektury we Wrocławiu, Muzeum Ceramiki w Bolesławcu, Muzeum Historii Katowic, Muzeum w Łowiczu, Muzeum Okręgowe w Sieradzu, Muzeum Sportu i Turystyki w Karpaczu, Muzeum Górnośląskim w Bytomiu, Muzeum Historii Przemysłu w Opatówku, Muzeum Ziemi Puckiej w Pucku, Biurach Wystaw Artystycznych w Jeleniej Górze i Poznaniu, Instytucie Wzornictwa Przemysłowego w Warszawie, Akademia Sztuk Pięknych w Warszawie, Galerii "Design" we Wrocławiu, Bolesławieckim Ośrodku Kultury-Międzynarodowym Centrum Ceramiki w Bolesławcu, Domu Chłopa w Warszawie, Museum of Ceramics, Bornholm, Muzeum Karkonoskiego Parku Narodowego we Vrchlabí, "Arsenale Sztuki" w Kijowie Ośrodkach Informacji i Kultury Polskiej w Berlinie, Lipsku, Pradze, Karlovych Varach, Budapeszcie, Dreźnie i Sofii, Instytucie Polskim w Wiedniu i Paryżu oraz z czasie wystaw w Gdańsku, Sopocie, Olsztynie, Poznaniu, Eindhoven (Holandia) i Oreszaku (Bułgarii).
Firma prezentowała swoje wyroby na wielu targach i wystawach. Od 1993 r. bierze udział w Targach Ambiente we Frankfurcie, od 1994 r. w Bolesławieckim Święcie Ceramiki, od 2001 – dwa razy w roku – w giełdach ceramicznych w Serocku i Zakopanem. Ponadto ZC Bolesławiec uczestniczyły w: Targach Poznańskich "Takon 1973" w 1973 r., International Housewares Show w Tokio (1999 r.), Targach Tendence we Frankfurcie (2001 r., 2002 r., 2003 r.,), Targach Crafts w Zagrzebiu (2001r., 2009 r.), Targach Maison et Objet w Paryżu (2001 r.), Targach Spoga-Gafa w Kolonii (2002 r., 2003 r., 2004 r., 2011r.), Targach Creative w Salzburgu (2003 r.), Targach Sources w Nowym Jorku (2003 r.), Targach Macef w Mediolanie (2004 r.), Targach Cadeaux w Lipsku (2004 r, 2008 r.), Targach Polish Business Days w Miami (2004 r.),. Giełdzie Szkła i Ceramiki w Mikołajkach (2008 r.), Targach Moddom, Luxdom w Bratysławie (2008 r.), Targach Cadeaux w Lipsku (2008r.), Targach Ambiente w Kijowie (2008 r.), Targach Gastro w Wiedniu (2009 r.), Targach Gastronomicznych HORECA w Krakowie (2009 r.), Targach For Habitat w Pradze (2010 r.), Targach BNV w Budapeszcie (2010 r.), Targach SPOGA w Kolonii (2011 r.), Targach Household Expo w Moskwie (2011 r.), Targach Christmasworld we Frankfurcie (2012 r.), Targach Gastronomicznych EuroGastro w Warszawie (2013 r. i 2014 r.), Expo w Mediolanie (2015 r.), Targach Turystycznych we Wrocławiu (2016 r.) oraz Targach Turystycznych Market Tour w Szczecinie (2016 r.).
Ciekawostką jest także "ZDOBINKA" czyli zdobienie ciała farbami w dekoracje i desenie będące własnością Zakładów. Wygląda to szczególnie atrakcyjnie i widowiskowo gdy podczas imprez plenerowych np.: Bolesławieckiego Święta Ceramiki, setki osób jest przyozdobionych dekoracjami bolesławieckimi.
Wyroby ZC "BOLESŁAWIEC" są często wykorzystywanymi elementami scenografii i rekwizytami w programach telewizyjnych i serialach filmowych. Wzory form ceramicznych znajdują się w zbiorach Muzeów Narodowych w: Warszawie, Krakowie i Wrocławiu, Muzeum Ceramiki w Bolesławcu, Muzeum Regionalnego w Sanoku, Centrum Sztuki – Zamek Książ, Keramikmuseum Westerwald w Höhr-Grenzhausen.
Firma należy do Bolesławieckiego Bractwa Ceramicznego.
---
Zakłady Ceramiczne "BOLESŁAWIEC" Sp. z o.o. w Bolesławcu
Kościuszki 11, 59-700 Bolesławiec, tel.: +48 75 732 36 51 – 53, e-mail:bol_cer@e.pl
www.ceramicboleslawiec.com.pl, www.garnkiceramiczne.com.pl, www.ceramikaboleslawiec.com.pl